How Everyone Benefits
Electronic inspections that are automatically risk rated keep your fleet safe and your employees focused.
Driver
Automating my paperwork saves me time and frustration.
Safety Officer
I'm alerted when items need my attention. Now I'm free to focus on what I need to.
Owner
I can have confidence we are compliant with a realtime view into our company.
Start your free trial today!
Get started with ComplianceBox with a free 31 day trial. Fill out your information below and we will get you going.
Easy. Intuitive. Effective
ComplianceBox was built from the ground up to empower drivers with the information they need to easily conduct effective vehicle inspections.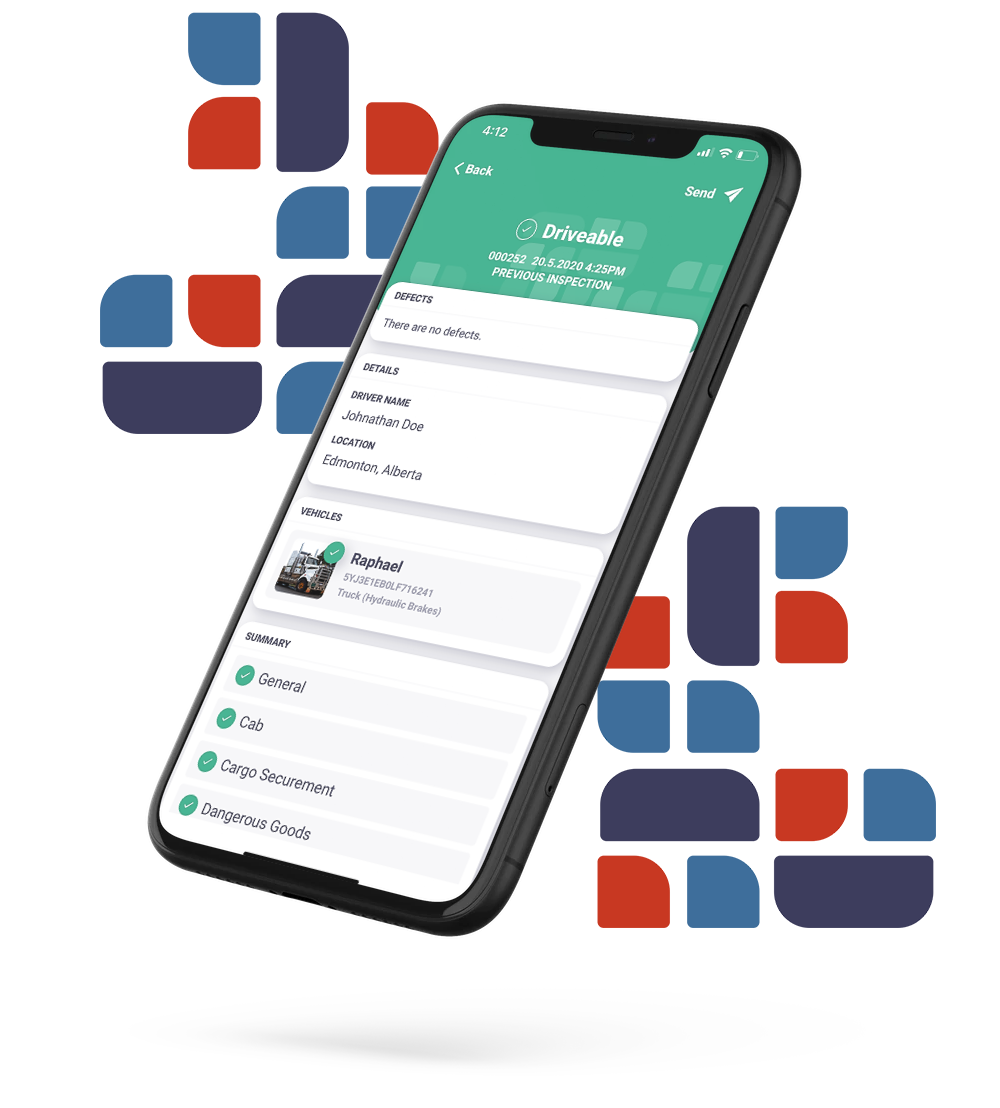 Pricing
We understand that running a carrier is an expensive operation. That's why we've created several cost effective tiers that suit your specific needs.
"I highly recommend that if you are interested in seeing how to make vehicle inspection compliance easy and fully compliant, reach out to schedule your demo."
Jeremy Woolward
Chariot Express, Transportation Safety Officer
"ComplianceBox is not only geared towards meeting compliance requirements, but also a great tool for operators to conduct adequate and thorough trip inspections for the safe operation of equipment."
Christine Van Essen
Ledcor Equipment Group, Compliance Manager
"ComplianceBox handling all the adminstrative requirements to ensure that required documentation is completed accurately, safely stored, and avaliable to be easily audited benefits all potential customers greatly."
Rueben Moberly
HSE Manager, Trident Oilfield Services Ltd.
Ready to start your free trial?