Easy to Use Mobile App
ComplianceBox features an expertly designed Mobile App that is incredibly easy to use. Simply put, once drivers start using ComplianceBox to record their inspections, they don't want to go back to the old way.
Daily Vehicle Inspection Reports are the last line of defence in your maintenance program. That's why ComplianceBox isn't just an electronic version of the old paper forms. Instead we provide the drivers with the tools to conduct effective inspections while automating the paperwork flow to reduce errors and achieve the outstanding results in Assessments of Regulatory Compliancy Audits and New Carrier Compliance Reviews.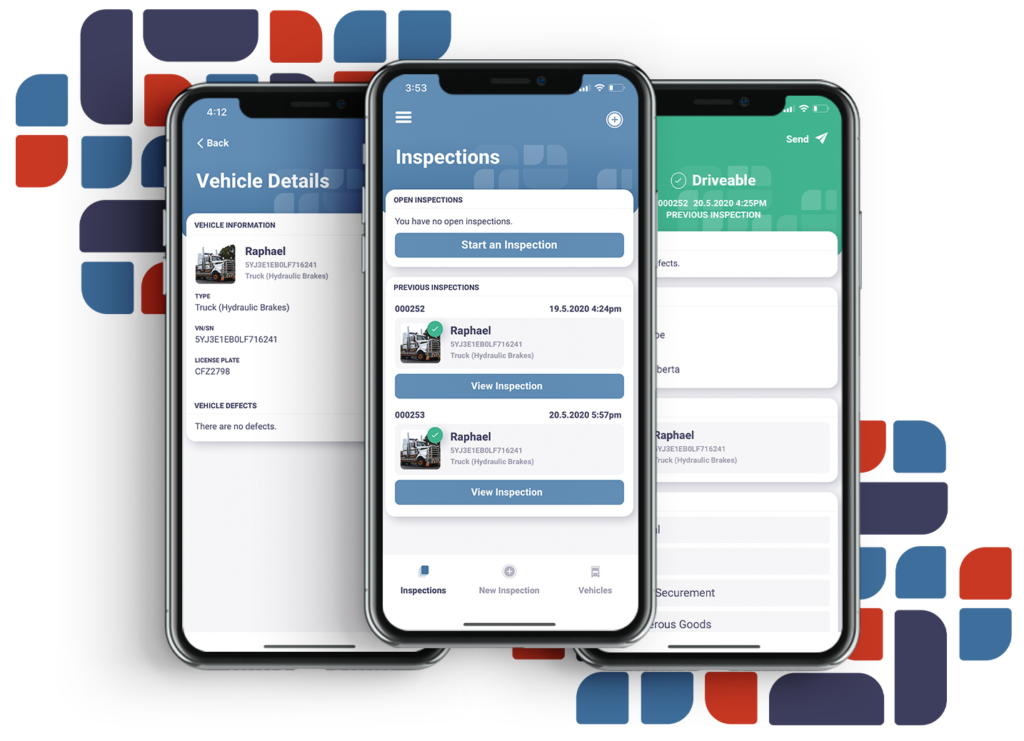 Risk Rated
Every inspection is automatically risk rated to ensure compliance with National Safety Code Standard 13 and the CVSA Out of Service Criteria.
Complete Story
Not just a checkbox on a form. Every defect is tracked (including photos and comments) until it's been repaired.
En Route Defects
DVIR's are required to be updated throughout the work-shift. Drivers can easily add a defect found in the middle of their day.
Automated Reports
Fully compliant inspection reports are produced using as little driver input as possible. Inspections are easily produced to roadside enforcement or an auditor.
Powerful Web Dashboard
The ComplianceBox Dashboard is the perfect complement to the mobile app. In an easy to use program you can quickly see the status of all your vehicles, defects, scheduled maintenance inspections, and lubrications.
Created by a National Safety Code Auditor the ComplianceBox dashboard ensures that every required record is stored in an audit friendly way.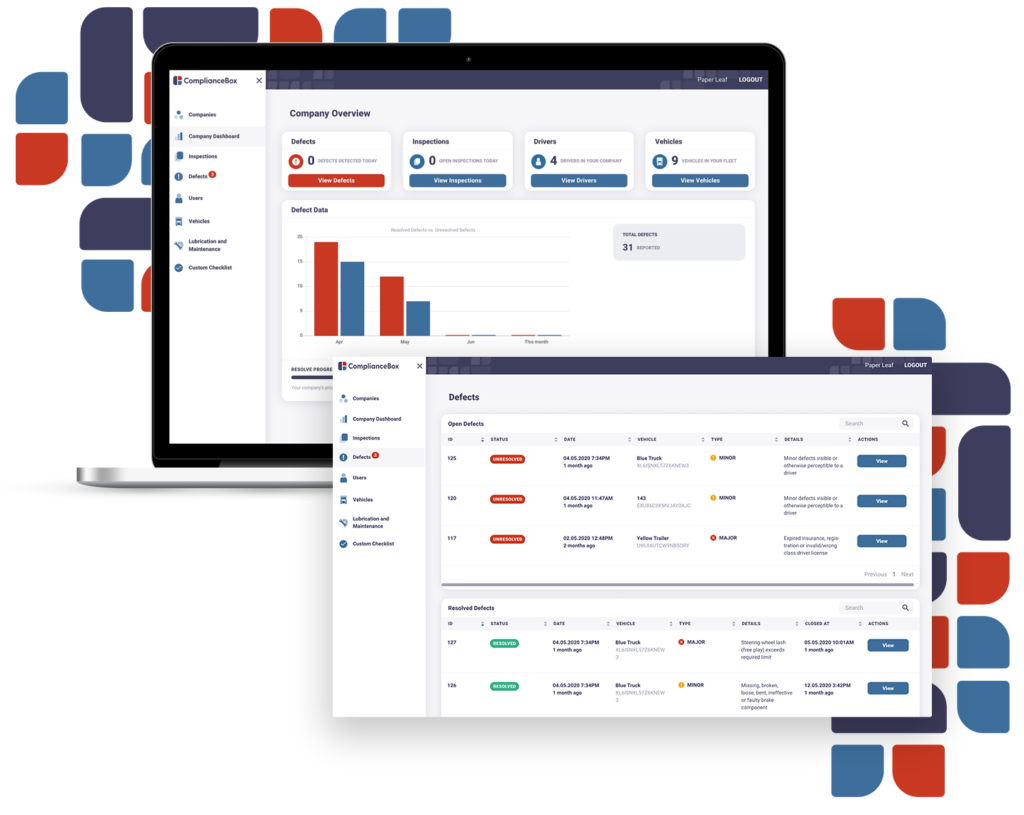 Smart Alerts
Automated notifications are sent whenever a new defect is reported. Everyone is updated if a new comment or photo is attached to a defect.
Maintenance / Lubrication Tracking
Easily ensure that your fleet is following your stipulated maintenance and lubrication intervals.
Automated Filing
Every record is stored in the appropriate vehicle file for the legally required time. No more chasing records from the field or having a mountain of unsorted paperwork to file.
Custom Inspection Items
Enhance the pre-built inspection items with your own items that need to be inspected.
Start your free trial today!
Get started with ComplianceBox with a free 31 day trial. Fill out your information below and we will get you going.
See how your entire company can benefit